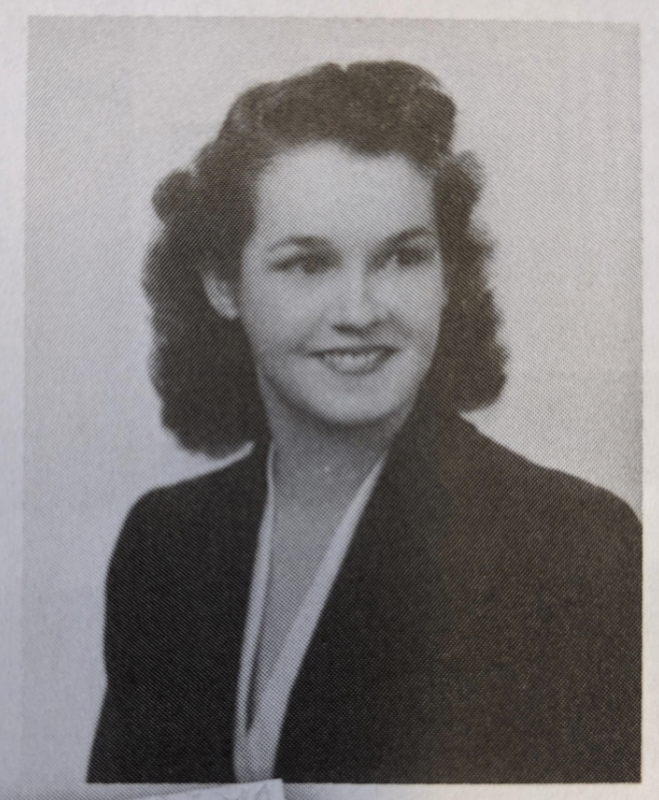 The Honorable Mary Coon Walters
 1962
Mary Coon Walters was an influential figure in the New Mexico Judiciary who was educated at the University of New Mexico Law School, Class of 1962. Walters was born on January 29, 1922 in Baraga, Michigan. At the age of 20, she joined the Women's Airforce Service Pilots (WASPs), a program that utilized the flying expertise of over one thousand women pilots during World War II. Based out of Avenger Field, near Sweetwater, Texas, Ms. Walters flew cargo transport aircraft to bases within the Continental United States. The wartime contributions of the WASPs were formally recognized with the Congressional Gold Medal in 2009.
Immediately following World War II, Ms. Walters utilized her flying skills working on a cattle ranch in Texas, and later returned to Michigan, working in the Office of Veteran's Affairs. Ms. Walters matriculated into the UNM School of Laws, using her G.I. Bill benefits she earned as a WASP. Ms. Walters was one of a handful of UNM students that attended graduate school while completing their undergraduate studies. She graduated with a Bachelor of Laws in 1962 and was admitted to the state bar soon after.
Walters joined a private practice law firm after graduation and worked for nine years as an attorney, while also raising a family. Her judicial work for the state included becoming the first president of the New Mexico Women's Political Caucus, the first female district judge in New Mexico, a member of the New Mexico Court of Appeals in 1978 and becoming the first female justice of the state's Supreme Court in 1984.
Walters also had a unique perspective on the prison system; as a child she watched her father work as a warden in the Michigan State Prison system. Because of her experiences growing up, Walters' sentences on offenders often required restitution to the victims, in addition to mandatory participation in rehabilitation programs.
Justice Walters served on the bench until 1988. She passed away on April 5, 2001 at her home in Albuquerque.
In honor of her accomplishments, Walters was inducted into the New Mexico Women's Hall of Fame, was recipient of the State Bar's Professionalism Award, and received the New Mexico Bar's Distinguished Judicial Service and Outstanding Contribution awards.
Every year, the UNM Women's Law Caucus presents the Justice Mary Walters Award, honoring the pioneering spirit and legacy of Justice Mary Walters. Recipients of the award are recognized for their representation of Justice Walters' constant courage, strong ethics, leadership, and mentorship in the legal field. Additionally, the New Mexico Historic Preservation Division included Justice Walters on a historic road sign recognizing Women of the Judiciary that resides on the UNM Law School campus grounds near Bratton Hall.
Joseph T. Page II, history, 2020.
---
Further Reading:
Harbert, Nancy (editor). 60 for 60: Shaping Law in New Mexico Since 1950. UNM Law School (2001).
UNM Board of Regents. "Board of Regents Minutes for June 15, 1962." https://digitalrepository.unm.edu/cgi/viewcontent.cgi?article=1639&context=bor_minutes
New Mexico Women's Bar Association. "A Celebration of New Mexico's First Women Lawyers." https://www.nmbar.org//nmbardocs/formembers/NMWomensBar/womanbarfirst100.pdf